Who we are
You don't know it yet, but we created WOO inspired by you. Yes, by you yourself. You who just want internet everywhere, at a fair price, and without hassle. Did we get it right?
We were inspired by you because we listened to your opinions and thought a lot about what you wanted in a telco.
That's how WOO was born. A different telco, with internet for everyone, created from scratch with your needs in mind. That allowed us to have a low price, without the usual hassles, and very easy to join and cancel.
But it's normal for you to think it's too good to be true. That's why we offer you a free month. Use it freely, try it out, and let us know what you think. We have a chat open 24 hours a day, 7 days a week, for you to tell us what you like, don't like, and what you miss.
If you don't like it, you can cancel anytime. But if you do like it, we're very happy to have you join us on this adventure. We're creating a new era of telcos. And that's what was missing—WOO.
Forget everything you've seen about Telcos
WOO is the telco that gives you what was really missing.
Internet at the best price
All the internet you need at the price you've always wanted. You start saving from the first month.
Never run out of internet
With WOO, the internet never turns off. In the mobile plan, when you use up your data, you can continue browsing at a slower speed.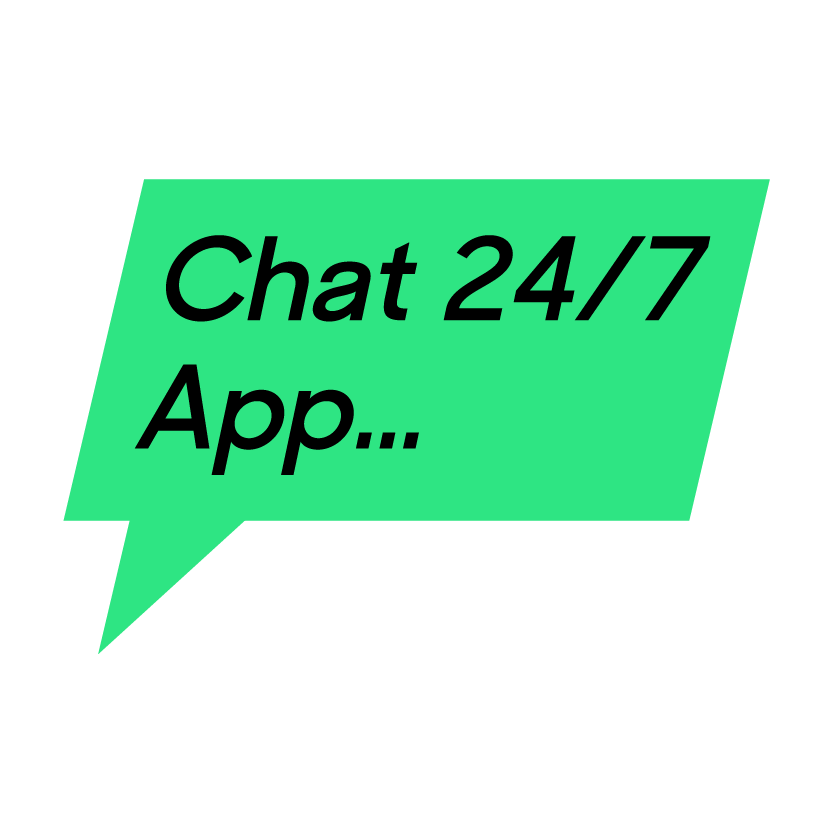 Everything is simple, easy, and fast. Plus, we're always here for you: you can talk to us for free, 24 hours a day.
7 phrases that will be a thing of the past
There's a lot you're used to saying about telcos, but you won't say these about us.
"They lied to me"
​We take honesty and transparency very seriously. We don't have fine print or hide anything from you. If something doesn't seem right, ask us, and we'll clear up any doubts, anytime.
"I need to change the plan, and I can't!"
​At WOO, you choose how much you spend. If you need to, you can change your plan anytime with a click in the App, without talking to anyone and without associated costs.
"They cut off my internet"
​With WOO, you never run out of internet. In the mobile plan, even if you use up your data, you still have internet at a reduced speed, enough for WhatsApp and email.
"I don't understand anything and can't join"
​We made everything to have the simplest tariffs and experience in the market. It only takes 3 minutes to join in the App, you control everything in the App, and if you have any questions, talk to us in the chat. You don't need to be a customer"
"They won't let me leave"
​In the mobile plan, canceling is as easy as joining. Just cancel the subscription in the App. Friends as always, with the hope that you'll come back.
"I can't reach them"
​It's easy to talk to us. We have a chat in the App that works 24 hours a day, every day. If you prefer, you can call us or leave your number here, and we'll call you for free.
"They overcharged me"
​The price you see is what you'll pay. Our prices are transparent, with no surprises on the bill. The price you pay is for the plan you chose. Nothing more. You pay monthly subscriptions that always renew on the same day and with the same amount.
Need help with your skeptical friends?
We understand that such a good offer can raise some suspicions. It's normal for your friends to have doubts about WOO. To make it easier for you, we've prepared the following response to share on Messenger or WhatsApp.
Does this WOO thing really work?
​Yes, but it's best to try our mobile plans. They offer a free month without commitments. If you don't like it, you can cancel.
Pay less? There must be a catch.
​There are no tricks. The price you see is what you pay. They simply give you what you want: internet at a low price.
Is this free month just to get your contacts and then they'll keep calling you?
​The free month is only for you to try it out. They will only call or send emails if you give them permission.
This price is only because it's a launch. They'll double it in a few months.
​Their mission is to provide internet to everyone, so the price is always the best they can offer. They have been around for some time and haven't raised the price. On the contrary, they lowered it.
I already have internet on my phone; I just want fiber at home without TV.
​What if you combine both? WOO offers mobile and fixed internet without TV. You'll see that it will surprise you.
They're cheaper. Does that mean they'll leave you hanging when you need help?
​With the WOO App, you can talk to them through chat 24 hours a day. Or you can request a call back.